Golf Carts at Holman RV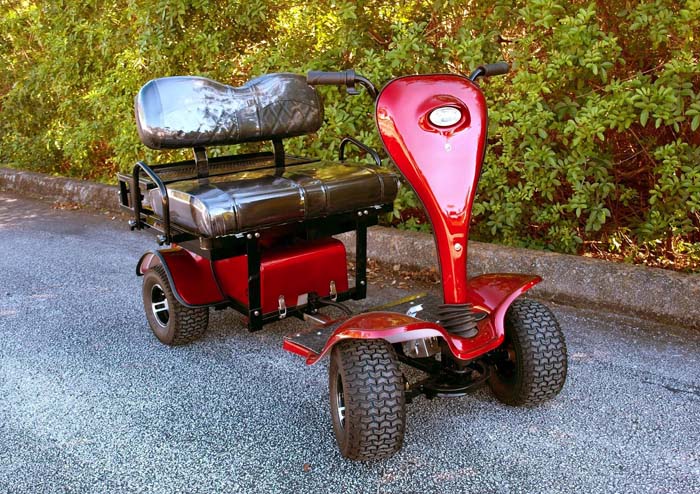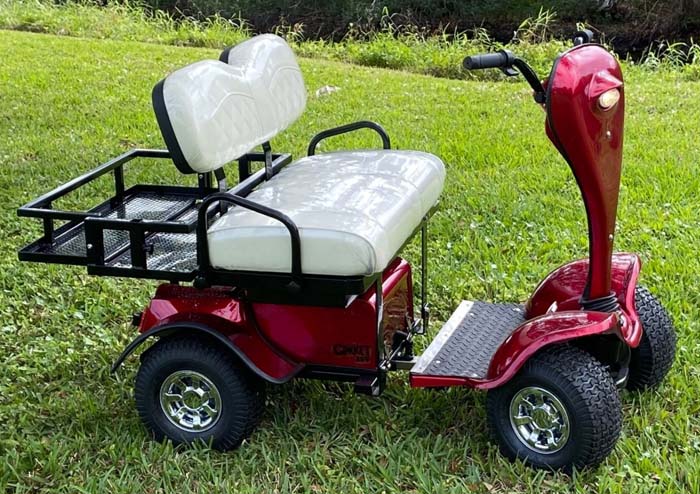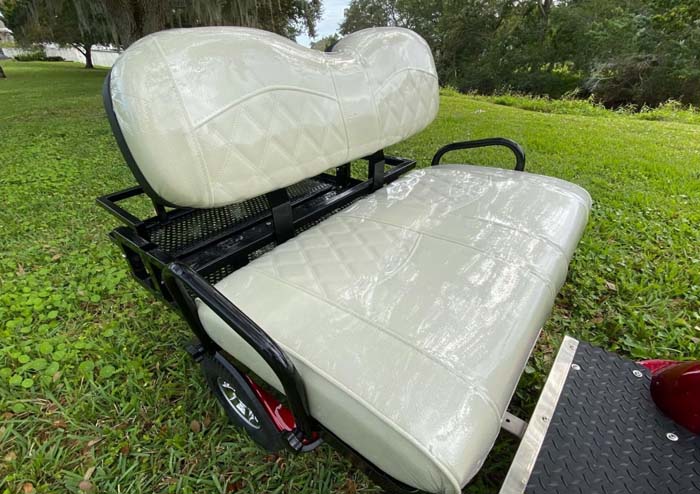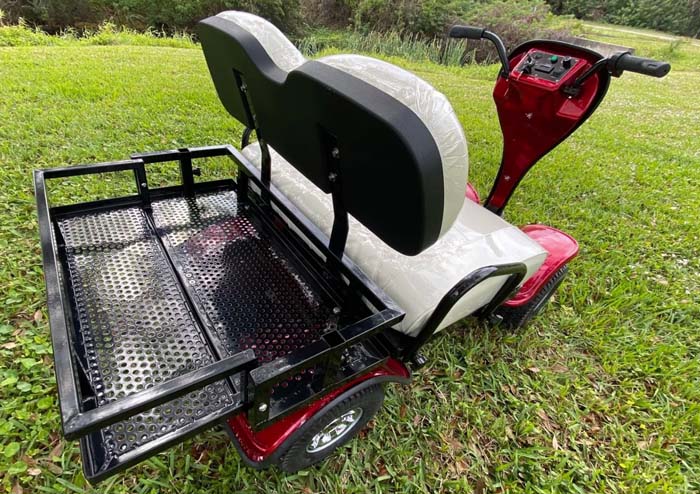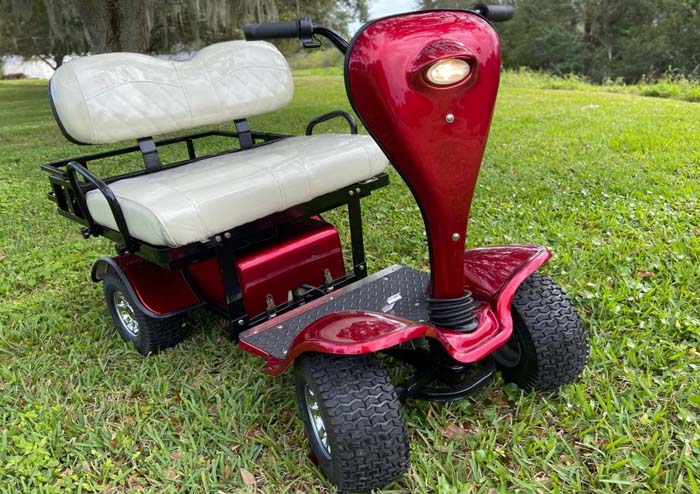 Elevate your outdoor adventures with the unmatched versatility and convenience of the Cricket ESV, your trusted companion for seamless mobility within campgrounds, punctual beach excursions, and effortless exploration of vacation resorts. This electric cart stands as a symbol of freedom and flexibility, designed to fit seamlessly into various modes of transport. It's a game-changer, offering a host of features and benefits that make it an absolute must-have for outdoor enthusiasts.
Effortless Portability: The Cricket ESV is engineered for those who crave hassle-free mobility. With its compact design, it easily slips into the cargo areas of motorhomes, pickup trucks, SUVs, and crossover vehicles. You'll never have to worry about transporting it, no matter where your journey takes you.
Reliable Performance: This isn't just any electric cart; it's a performance powerhouse. The Cricket ESV boasts a reliable electric motor that effortlessly carries you across various terrains, whether it's sandy beaches, rugged trails, or smooth resort pathways. Its range and battery life ensure you can explore all day without a hitch.
Stylish and Practical: Beyond its functional aspects, the Cricket ESV is a statement in style. Crafted with a sleek design and attention to detail, it enhances your overall outdoor experience. With features like comfortable seating, ample storage, and user-friendly controls, it's not just a mode of transportation but an integral part of your outdoor lifestyle.
Eco-Friendly: Join the eco-conscious movement as you zip around in your Cricket ESV. This electric cart is not only a fun way to explore but also an environmentally responsible one. Its electric power source helps reduce your carbon footprint, making it a great choice for those who care about the environment.
Endorsed by Enthusiasts: The Cricket Cart is cherished by RV enthusiasts and campers worldwide for its unrivaled convenience. It becomes an extension of your outdoor experience, simplifying your journey and enhancing your connection with nature.
In summary, the Cricket ESV is more than just a portable vehicle; it's a game-changer that enhances your outdoor lifestyle. With its ease of transport, reliability, style, and eco-friendliness, it's the perfect companion for those who seek adventure without compromise. Elevate your outdoor experiences and make the most of every journey with the Cricket ESV by your side.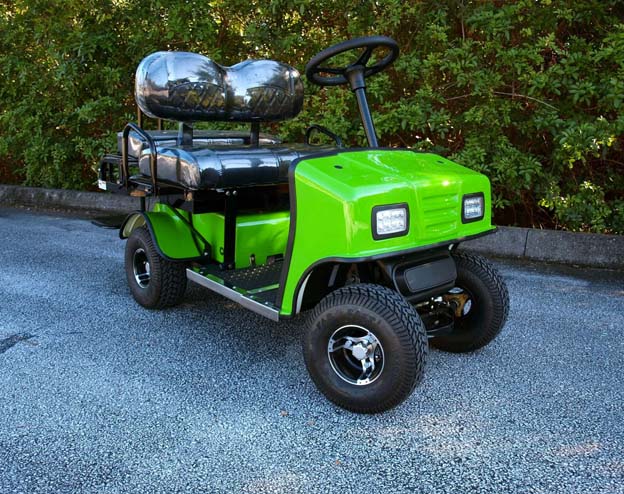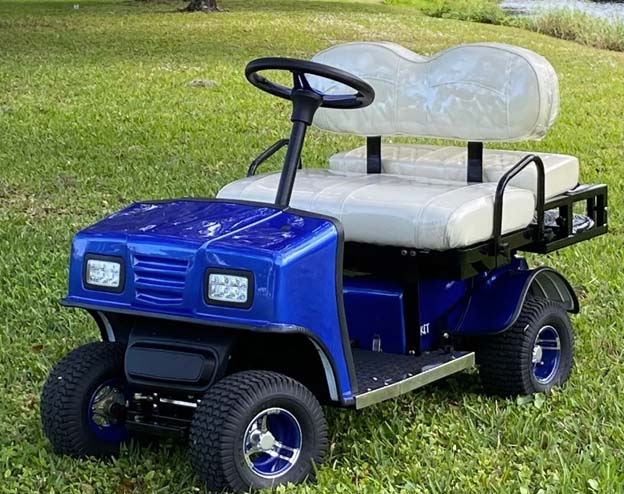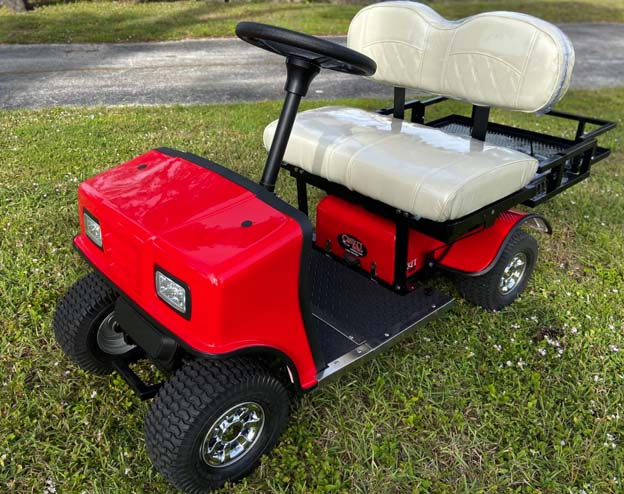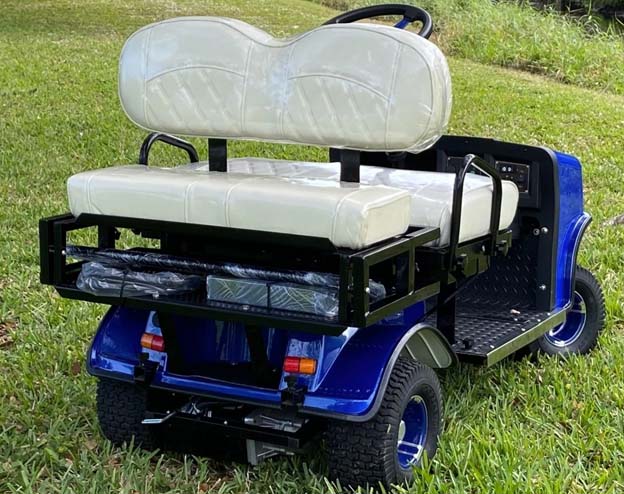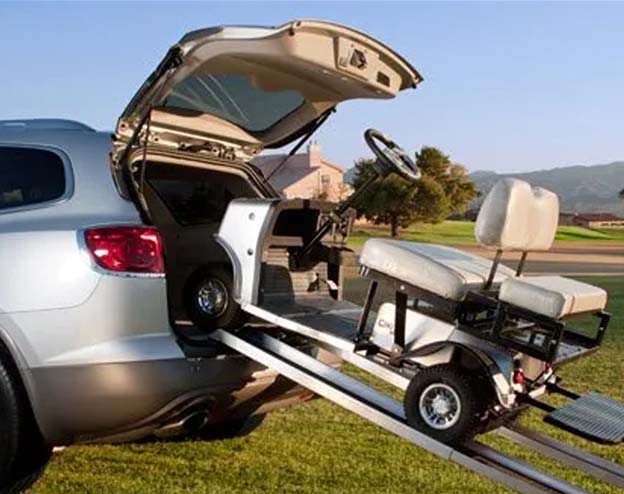 The Cricket SX3 Electric Sport Vehicle redefines the concept of personal mobility with its cutting-edge design and outstanding features. It is equipped with a robust 36-volt power system, unleashing a level of speed and performance that surpasses our ESV model, offering an exhilarating driving experience for all enthusiasts.
In terms of aesthetics and user-friendliness, the SX3 has been meticulously crafted. The sport steering wheel is not only stylish but also ergonomic, ensuring that you feel in complete control every time you grip it. The accelerator pedal is designed for quick and precise response, making operation a breeze and providing superior handling on any terrain.
But it's not just about speed and style; it's also about the comfort and stability of your ride. The SX3 incorporates advanced rear shock absorbers, which have been engineered to perfection. These shocks absorb bumps and irregularities in the road, ensuring unparalleled passenger comfort and a remarkably stable ride. Whether you're cruising down a scenic road or navigating through challenging terrains, the SX3 offers a smooth, secure, and enjoyable journey for both driver and passengers.
Experience the future of personal electric transportation with the Cricket SX3 Electric Sport Vehicle. It's not just a vehicle; it's a statement of style, speed, and unparalleled comfort that promises to elevate your driving experience to a whole new level.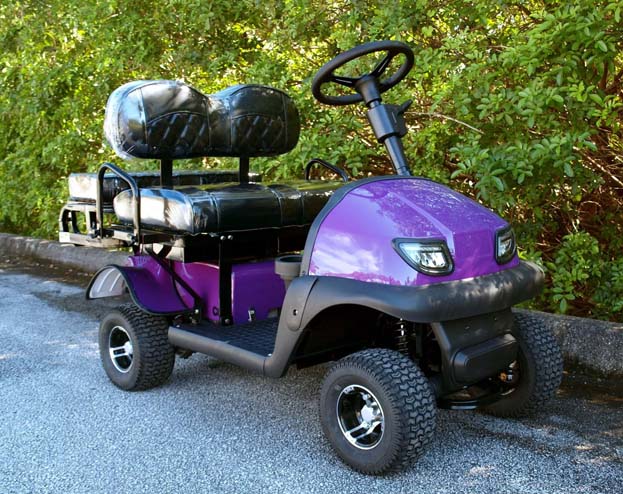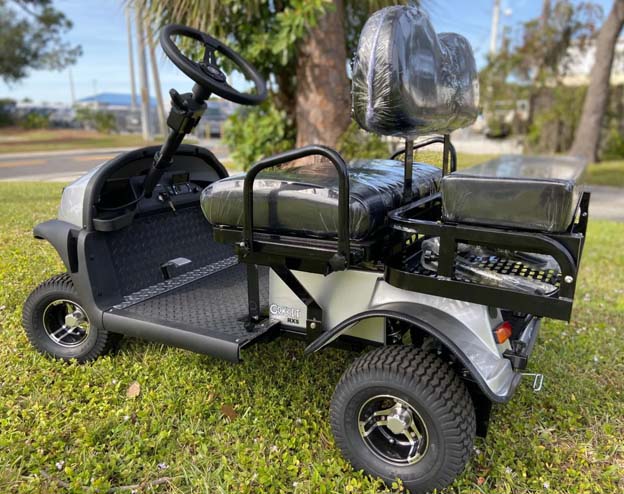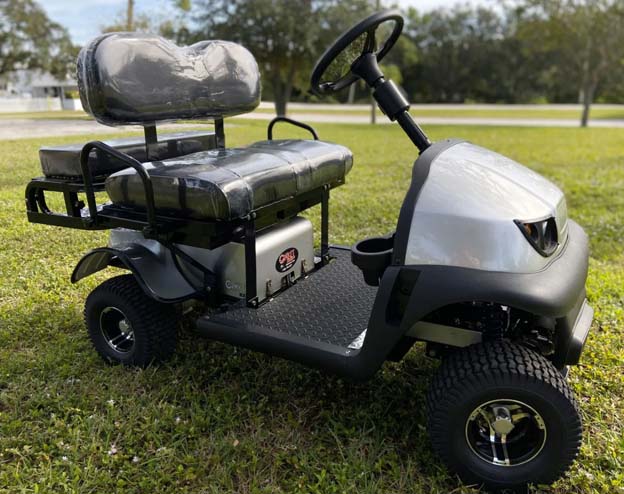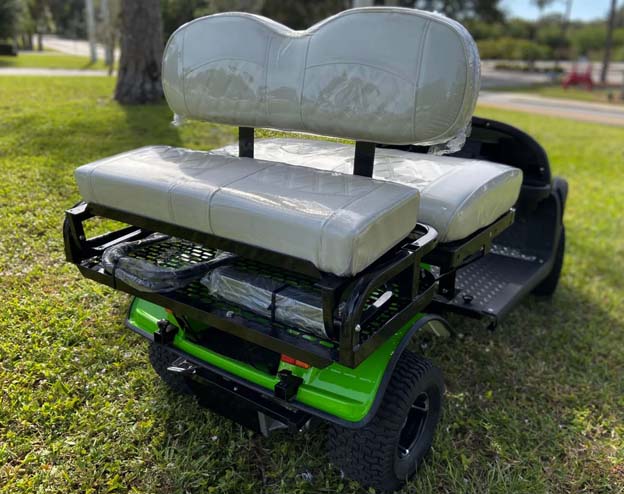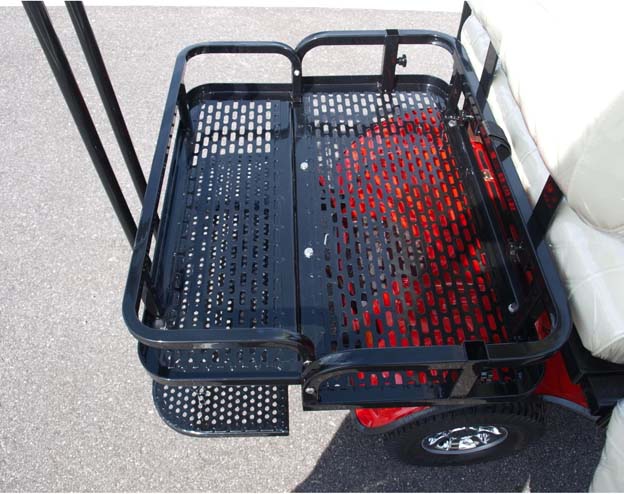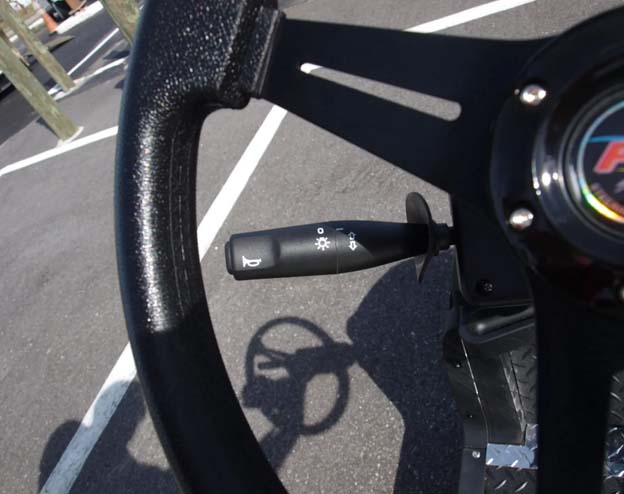 Introducing the Cricket RX5: Pioneering Elegance and Exceptional Performance
Unveiling the Cricket RX5, the latest breakthrough from the visionary team at Cricket Carts! Our electric carts have always been synonymous with adaptability, seamlessly fitting into a wide array of vehicles, from RVs to pickup trucks, vans to SUVs. However, the RX5 is not just another member of the Cricket family; it is a revolutionary addition that boasts a modern, sleek, rounded design, available in a spectrum of captivating colors. What truly sets the RX5 apart is its cutting-edge front-end suspension, ensuring a ride of unparalleled smoothness and comfort. And that's just the beginning – with an array of customizable add-ons such as cart tops, weather shields, and remote controls, the RX5 can be tailored to suit any occasion.
RV enthusiasts and campers have discovered in the RX5 an invaluable asset, delivering unparalleled convenience wherever their adventures take them. Equestrian athletes find in the RX5 a swift and reliable companion for navigating events, and when not in use, it neatly stows away in their horse trailers. However, the versatility of the RX5 is not limited to specific groups. Anyone can indulge in the pleasures of an RX5 ride, whether for leisurely jaunts around the park or casual neighborhood explorations. This Cricket marvel is a versatile and cost-effective electric cart designed for all occasions, providing the perfect solution for a diverse range of needs. Explore the world of electric mobility in style and comfort with the Cricket RX5!